Home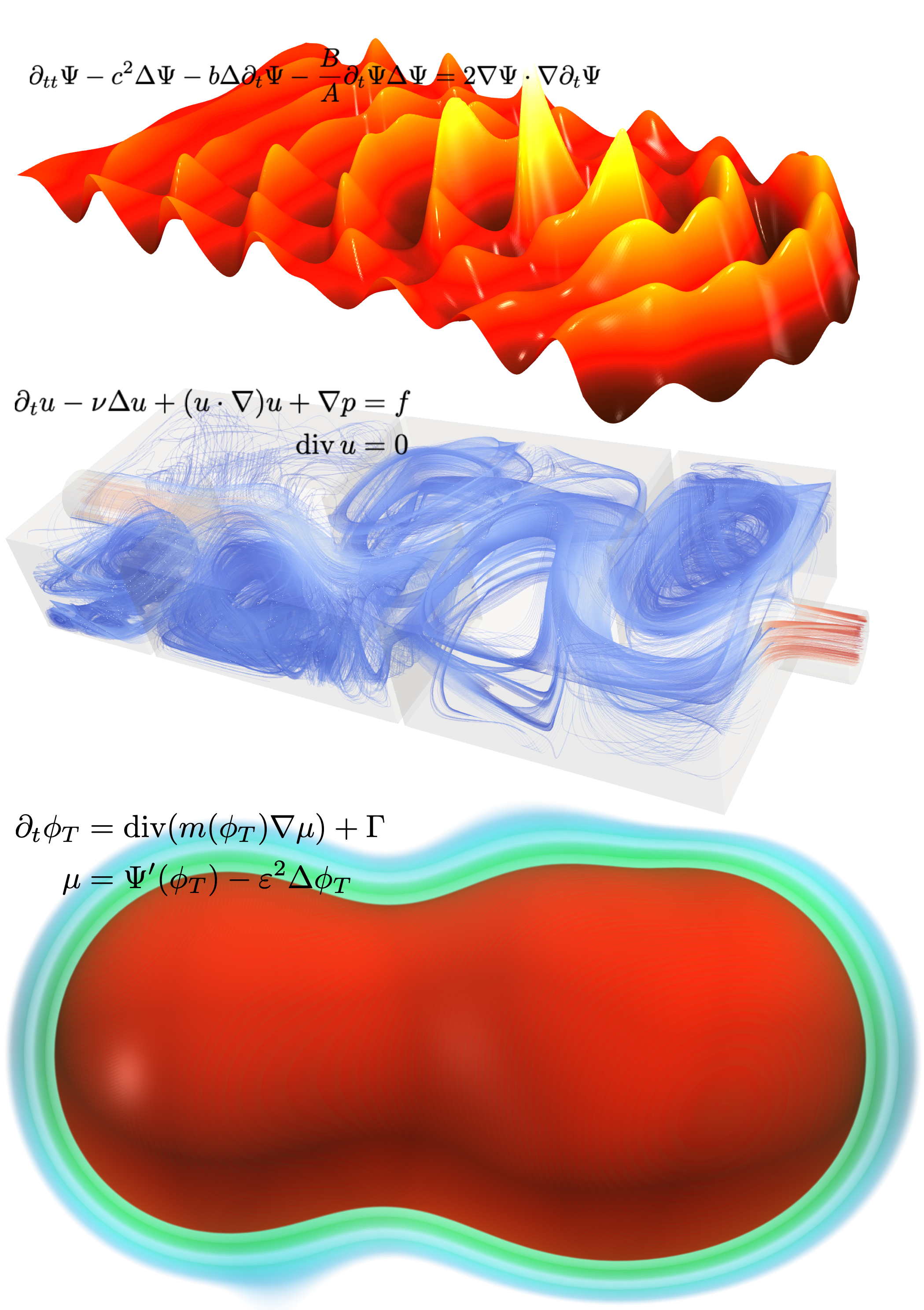 I am a postdoctoral researcher in the group for Computational Methods for PDEs at the Johann Radon Institute for Computational and Applied Mathematics (RICAM). Previously, I was a PhD Student in the group for Numerical Mathematics at the Technical University of Munich.
My research interests are:
Well-posedness of nonlinear and nonlocal/fractional evolutionary PDEs.
Long-time behavior and regularity of solutions to PDEs.
Numerical analysis of PDEs.
Applications of PDEs, e.g., in nonlinear acoustics, fluid dynamics, and tumor growth modeling (corresponding to the images on the right hand side from top to bottom, respectively).